Main content starts here, tab to start navigating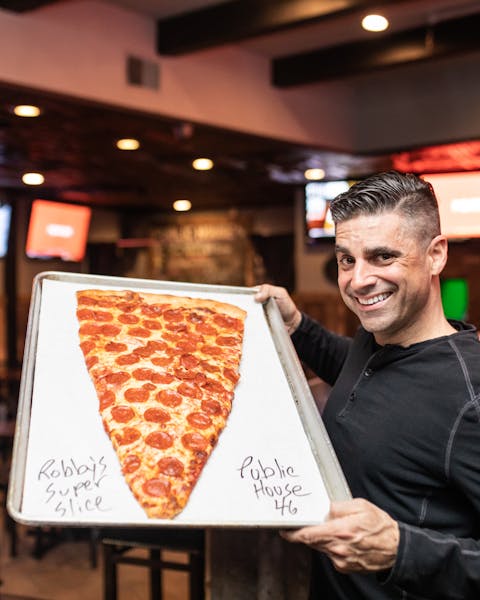 The Owner: Rob Corujo
I'm Rob Corujo, owner of Public House 46. I started bartending in the '90s and was always drawn to the high energy of the entertainment industry. Following my dreams of having my own spot, in 2006 I became the owner of Pub 46, which is now Public House 46. It was a popular nightlife joint where people came for drinks and to watch the game. However, I wanted something bigger and better, and that's when I decided to rebrand entirely in 2016 focusing on offering a fun dining experience. This is when Public House 46 was born with a new kitchen open for lunch, dinner, and late-night food.
It's my ongoing mission to make sure anyone who visits my restaurant and bar, Public House 46, has a memorable time. I'm here most of the time and love seeing customers laugh and eat, and most importantly, toast and celebrate.
For those that know me, I'm part of the laid-back crowd, mingling amongst drinks and bar bites, and cheering on my favorite sports team alongside my customers. I may walk by your table and ask how you like the atmosphere and food. It's just how I am - because I genuinely care about your overall experience here at Public House 46.
So come on by, meet our friendly wait staff and sociable bartenders, and make yourself at home.